Mina Michael Alexander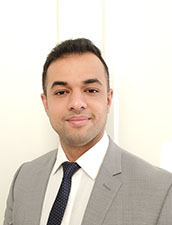 Mina Michael Alexander is an associate lawyer at Barrett Tax Law. Michael's practice focuses on representing taxpayers in tax audits, and objections, against the Canada Revenue Agency (CRA) and provincial taxation authorities. He also represents clients before the Tax Court of Canada. Furthermore, Michael assists clients, trusts and corporations in devising tax planning strategies.
Prior to Barrett Tax Law, Michael worked at the Department of Justice Canada where he advised and represented the CRA in tax litigation. During his time, he developed an understanding of the inner policies of government agencies and developed meaningful connections with CRA and Justice employees. He has successfully litigated cases before the Tax Court, both on behalf the CRA and the Taxpayer. Michael takes great pride in his ability to resolve tax matters practically, and efficiently, ensuring value for his client.
Michael Articled with the Crown Prosecution's Office in St. John's, N.L., and was hired back as a criminal prosecutor. He uses his courtroom experience in earnestly representing his clients, in defending any tax-related criminal charges.
Michael is a licensed lawyer by the Law Society of Ontario. He is currently in year one of the three-year In-depth Tax Program offered by Charted Professional Accountants of Canada. In his spare time, Michael plays basketball and squash, supports the Toronto Raptors, and enjoys traveling with family.